Wigan Warriors fans didn't have an ideal start to Tuesday morning, after it was revealed that Sam Tomkins will be out until Easter due to his ongoing knew injury.
That means Tomkins could miss as many as the first six games of 2016, wth the Good Friday derby against St Helens early next year a potential return date.
But with such a lengthy absence now on the table for Wigan's marquee player and undisputed star talent – who plays full-back in the meantime? Here are five options Wigan could roll with.
Ryan Hampshire

Yes, Hampshire has just signed on loan for Castleford, but as part of the agreement Wigan can recall the promising youngster if an injury is sustained to a key player like Tomkins. Wherever he ends up playing his Rugby League next year, it could well be his chance to finally cement himself as one of the competition's star players.
Lewis Tierney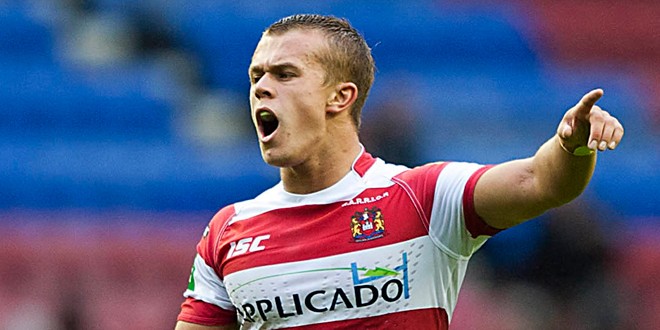 If Hampshire does leave for Castleford, it leaves the door ajar for another young Wigan starlet to make his mar in the first six weeks of the season. Lewis Tierney has been on the fringes for some time at Wigan, spending time out on loan in the process. But with the Warriors potentially low on options for the start of 2016, the son of legendary Wigan star Jason Robinson could be about to get his chance.
The centre missed the end of the 2015 season due to injury, but he will be back fit in time for 2016 – so could he fill in at full-back to plug the Tomkins gap? Sarginson has experience of playing full-back in the past, and crucially, Wigan have plenty of options at centre if Sarginson is tied up elsewhere. Oliver Gildart, Anthony Gelling and John Bateman all played there in 2015, whilst Joel Tomkins could also fill in at centre too.
Gabriel Fell
Wigan's under-19s squad won the Grand Final against St Helens this year in impressive fashion, and one of the standout players for them all year was young full-back Gabriel Fell. He seems to have a bright future in the game – but is a step up to the first team slightly premature?
Matty Bowen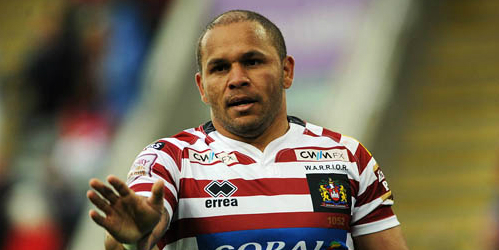 It may sound ridiculous but.. could Wigan lure back Matty Bowen on a short-term deal to fill the full-back gap and solve their issue there? Probably not – but you never know in Rugby League!